Sport and leisure, Hiking road dans l'Aude
Circuits of walking

It is an activity the same without sound to make you leave in the discovery of big areas. In the course of tracks meandering in the landscape, live an instant of harmony with nature.
Register your touristic spot dans l'Aude it's free (in French)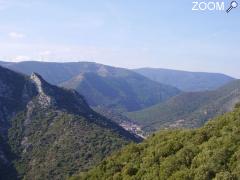 Syndicat d'Initiative
7 promenade des fosses
11160 Villeneuve-Minervois (Aude)
6 boucles au départ de Villeneuve Minervois: au détour du Dolmen, des capitelles, de la chapelles, du moulin, des vignes, de la garrigues ,des forêts.
3 boucles au départ de Cabrespine, vues à ...
Register your touristic spot dans l'Aude it's free (in French)